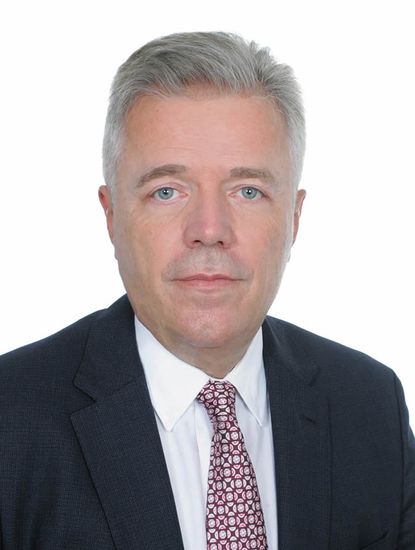 Ilias G. Anagnostopoulos born in Piraeus, Greece, (1956), was admitted to Bar in 1981 (Athens). He received his education at the National and Kapodistrian University of Athens, School of Law (1978) and the University of Frankfurt am Main, Germany (Dr. juris, 1982). He was awarded the Tsirimokos Prize by the Hellenic Criminal Bar Association (1987).
Ilias has appeared as lead counsel in most significant criminal law cases in Greece during the past 30 years and has extensive experience in all types of business crime, financial fraud, insurance fraud, healthcare fraud, tax and customs fraud, insider dealing and market abuse, medical malpractice, product criminal liability, environmental liability, art crimes, money laundering, corrupt practices, anti-competitive practices and cartel offences, corporate criminal liability, anti-terrorism, European criminal law, extradition and mutual assistance.
The International Who's Who Legal 2022 counts Ilias among the Thought Leaders in business crime defence; WWL says:
'Ilias Anagnostopoulos is one of the stars of the Greek business crime space, and comes highly recommended by market commentators for his expertise with the full range of white-collar crime matters'.
Chambers Europe 2022, which identifies an elite group of white-collar crime lawyers in Greece, says:
'Ilias Anagnostopoulos of ANAGNOSTOPOULOS is described by clients as a "brilliant lawyer." Sources praise him for offering "good strategic advice" and for his "excellent communication skills." He offers standout experience in a plethora of white-collar crime topics, including bribery and money laundering cases'.
Ilias chairs the Hellenic Criminal Bar Association (July 2013-) and is a Professor of criminal law and criminal procedure at the School of Law, National and Kapodistrian University of Athens. He has been a member of the Law Commission on the new Greek Criminal Code (2015-2019) which entered into force in July 2019.
Memberships: Criminal Law Experts Commission (Hellenic Ministry of Justice); High-Legal Council with the Bank of Greece (2013-); European Criminal Bar Association (founder member); European Criminal Law Academic Network; European Law Institute (Fellow); FraudNet – Commercial Crime Services Division, International Chamber of Commerce; National Association of Criminal Defense Lawyers (International); American Bar Association (Associate); International Bar Association; Association Internationale de Droit Pénal; International Society for the Reform of Criminal Law.
He has published extensively in Greek, English and German on matters of Hellenic, European and international criminal law, business and financial crimes, reform of criminal procedure and human rights.
He is fluent in Greek, English, German and French.