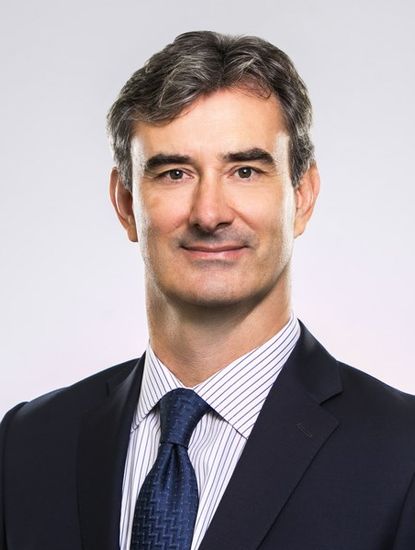 Phillip Kite is Global Head of Litigation and Insolvency and the Managing Partner of our London office. He specialises in large scale commercial litigation and contentious insolvency matters and is one of the most experienced BVI litigation and insolvency practitioners. Phillip has been on one side or another of most of the largest litigation and insolvency cases in the BVI for over 20 years.
Phillip joined us in 1997 and has been a partner since 2001. He relocated to the UK in 2013 to launch our London offshore Litigation practice, following the success of our Far East litigation practice. Most of Phillip's cases have a cross-border element, particularly cases involving fraud and shareholder disputes. He is also experienced in contentious trust and probate matters. His recent experience includes:
Acting for a number of institutional defendant banks, including Lloyds, Deutsche Bank and ABN Bank, on multi-billion dollar claw back claims brought by the liquidators of Fairfield Sentry Limited. The clawback claims went to the Privy Council and related injunction proceedings to the Court of Appeal
Acting for the Alhamrani brothers, namely Sheikhs Mohamed, Siraj, Khalid, Abdulaziz, Ahmed and Fahad, who were defendants to a claim brought by the oldest brother Sheikh Abdullah Ali Alhamrani concerning a dispute as to the ownership of shares in a BVI registered company Chemtrade Limited, worth several million dollars. The matter proceeded to the Privy Council and resulted in subsequent ongoing proceedings before the BVI Commercial Court and Court of Appeal
Acting for a major international bank as a trustee of assets in various jurisdictions including BVI, Switzerland and Mauritius
Acting for the claimant in a major Far Eastern family dispute and insolvency proceedings claiming assets worth billions of dollars in one of the largest trials in the BVI in 2017/18
Phillip is a solicitor advocate and a member of the Society of Trusts and Estates Practitioners, the Chancery Bar Association and the Commercial Bar Association. He is also one of the contributing editors to British Virgin Islands Commercial Law, Sweet & Maxwell. Additionally, Phillip is a contributor to the Offshore Litigation Blog.