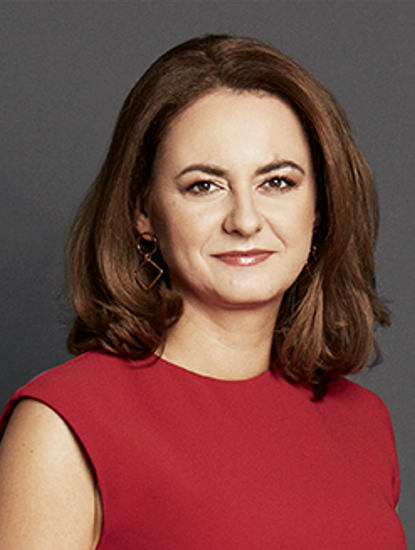 Co-Founder
Dominika is responsible for legal matters and compliance. She has been responsible for the Legal Division since September 2019. Before joining TVN, she was a partner at Raczkowski Paruch. There, she dealt with the construction, implementation and monitoring of compliance procedures, as well as in the area of ​​cybersecurity and criminal law for business, serving international concerns and leading Polish companies.
She has nearly twenty years of professional experience. Dominika actively works in the structures of many prestigious international organizations associating specialists from the legal industry. She is Officer & Treasurer Women's Interest Group, International Bar Association; Secretary of the European Fraud and Compliance Lawyers Association; Member of the Advisory Board, European Criminal Bar Association and Founding Member of the International Academy of Financial Crime Litigators.
She graduated from the Faculty of Law and Administration at the University of Warsaw, postgraduate studies at the Jagiellonian University and an attorney apprenticeship in Warsaw.